How the buying group works...
Under the Purchasing Power for Business banner, our buying group offers even greater benefits to Small, Medium Enterprises (SME's) and is now free to join ...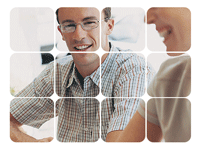 So why would you want to join a buying group? Well, by consolidating the spend of all it's members we are able to leverage prices down to a level generally enjoyed by the bigger multi-national companies. This saves members money on the various categories of spend that we cover. (see Categories page) Typically between 10% and 26%.
This is how it works. We collate the spend of all group members in each category, so if we take paper, a typical business could buy around 1,700 reams of A4 copy paper a year. So a hundred businesses would buy 170,000 reams a year. Go to the supplier and say "I represent a group of organisations and I am going to buy 170,000 reams of A4 copy paper, what is the price?" I think you can understand that as a group we will get much better prices than a single business could. We apply this process to each item and category of spend.
---
To make sure we get the right prices we do two things:
1. On most categories we put the entire spend out to tender every 24 months and unlike some organisations we insist that every items has a price - not just a basket or core list of products.
2. On two key categories: Office Products; IT Consumables; we price check key items (which we vary) against alternative suppliers to ensure buying group prices are competitive. We carry out this process every three months and these price comparisons are available to members on request.
---
So what sort of savings can you expect as a member of the buying group?
Well that depends on what you are buying, from where and how much time you are prepared to invest in the process. Typically our members save between 10% and 26%. All our suppliers provide value for money, excellent service and backup support, they may not be the cheapest on every single item you buy but overall they will be. The reasons for this are down to the marketing techniques used to entice customers. For example stationery suppliers have baskets or core lists of products that they heavily discount, then overcharge for everything else. We have seen a major UK supplier sell a box of 50 Bic Blue pens for £3.54 (Core) and 50 Bic Red pens for £7.53 (Non-Core)! Neither price is correct, the real market value being around £5 whatever the colour!
Joining the buying group will save your business time and money. So why not contact us, we will be happy to come and talk to you.
---